I've got lots of news!
I am officially exhibiting at Small Press and Alternative Comics Expo (SPACE) in Columbus Ohio on April 24th and 25th 2010! Check out
http://www.backporchcomics.com/space.htm
for more info!
On that note, I have just been hard at work creating a short COLOR comic that I submitted to be included in an anthology of comics from the artists exhibiting at SPACE. I managed to complete this 4 page story from start to finish in under a week and I feel pretty darn good about it. It is the first full color comic I have ever produced, titled Chewski Goes Sledding. Anyone who purchased my very first mini-comic, Origins, may recognize Chewski from "Chewski Goes Fishin'" (Anyone who doesn't own Origins can see Chewski Goes Fishin' in an upcoming issue of MSU's Red Cedar Review!)
So here's a preview of Chewski Goes Sledding!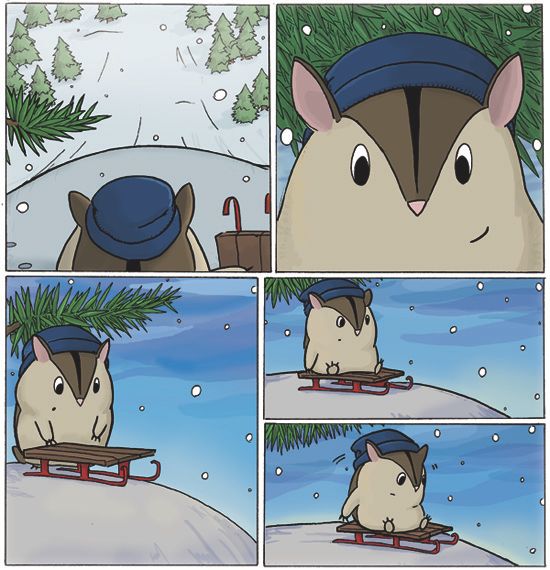 ALSO: I will be drawing the cover artwork for the March 2010 issue of The National Fantasy Fan: A science fiction fanzine. I'm super excited about it and I can't wait to get to work on it.
Thats all for now!